The 160th Anniversary Committee is very pleased to highlight families from the church and beyond, and submit their stories to you to read.
This next story is certainly worth the read, as it pertains to the cemetery, which is a large part of St Clements.  And it ends with a happy ending!
THE BERRISFORD FAMILY.
This family story does not necessarily relate to a family who worshipped at your beautiful church. It concerns instead a family with a sad story and, hopefully, a satisfying spiritual conclusion. It is not the family story of MY family…instead it is the story of a family with which we became acquainted in 1970. We became friends of Jack Webb and Doris, (nee Berrisford) at that time. We also cannot be sure that the family did ever worship at St. Clements Mapleton Church…..(though this is probably true), only that your cemetery is the last resting place for some members of the family.
To the best of our knowledge, Grandfather Fred , (1874-1942) and Grandmother Hannah, (1877-1953) Berrisford emigrated to Canada some time after their son, William, was born in 1899 in Manchester, England. They settled in the Selkirk area.
In 1922, when William was 23 years old he married Gladys, (nee Shead) of Stony Mountain, Manitoba. They also settled down in the Selkirk area, where William subsequently served as Mayor of Selkirk for the period 1938 to 1947. The family owned and operated a grocery store in the town.
The only son of William and Gladys, Gordon, was born on February 10th 1924 and a daughter, Doris, followed in 1927. When he was old enough Gordon worked in the family store and upon enlistment into the Royal Canadian Navy in 1943, his occupation was given as "Grocery Clerk". Gordon was very proud and protective of his younger sister, Doris, and she would tell us how he made sure that, knowing the reputations of the contemporary young men in that still relatively small community, she was only escorted out by young men of his approval.
In or about 1942 the Berrisford family invested in a four-person family plot in the St. Clements cemetery and in November of that year Grandfather Frederick, aged 68 years, was laid to rest there.
Gordon Berrisford enlisted into the Canadian Navy at HMCS Chippewa in Winnipeg, and after training was posted as an Able Seaman to HMCS St. Croix. The St. Croix was an older destroyer of American origin, and upon declaration of WW2 had been transferred to the Canadian Navy, being based out of Halifax. She had a normal crew complement of about 150 officers and men. The St. Croix was engaged in escorting and protecting convoys in the North Atlantic Ocean against German submarine activity. Submarines hunted their prey in "wolf packs" and, intent on starving Britain into submission, were a deadly menace to allied merchant shipping. The St. Croix had already distinguished herself by sinking one of these "U-boats".
At just before 10 pm on September 20th 1943 the St. Croix was escorting a convoy in the North Atlantic when she was hit by a torpedo from U305. She did not sink at once, a second torpedo missed her entirely, but a third missile struck her and she sank within minutes. Many men died immediately but some were thrown into the icy water to drown or to die of hypothermia.
A British corvette, HMS Polyanthus, immediately steamed over with a view to picking up survivors, but she too was struck by a torpedo, and all but one of her crew of approximately 85 men were added to the list of victims.
The following day another British destroyer, HMS Itchen was ordered to look for survivors from the St. Croix and the Polyanthus. Upon reaching the area she managed to pick up approximately 81 survivors. However, she, in turn, was then struck by a torpedo and began to sink. A secondary explosion, believed to have possibly been her own depth charges exploding, determined her fate. She had been carrying her own complement of approximately 150 men, plus the survivors from the St. Croix and the Polyanthus.
Of the combined ships complements of approximately 385 officers and men, only 3 seamen were ultimately saved. Gordon Berrisford was not one of them. He had been in the Canadian Navy for only 269 days.
Upon receiving news of Gordon's death at sea, his father, William Berrisford, was inconsolable. His beloved only son would no longer be coming home. Doris often told us us that she believed her father eventually died of a broken heart. He passed away in 1948 at the even-for-that-era young age of 48 years. He joined his father Frederick in the family plot.
Grandmother Hannah Berrisford died and was interred at St. Clements in 1953 at the age of 76 years.
Doris had by now married and moved to Winnipeg; too far for her to visit with her family. So for many years the memorial markers of William, Frederick and Hannah lay unnoticed just off the lane and close to the parsonage. They had sunk into the ground and were half-covered with grass.
In April 2021 the last member of this Berrisford line passed away. Doris was just over 95 years old.
Her husband had died in 2009 and Doris was interred with him in Winnipeg. Doris had told us of this vacant burial plot a number of times. Could we, as friends and Executors of her Will donate this plot to a needy family? We did not realise that it had been a four-person family plot……only that Doris had told us that there was a plot at St. Clements which was unoccupied.
So, one day we decided to drive out to St. Clements and check out the situation. We found the plot very easily due to the large "Berrisford" granite stone there. But we immediately realised that a non-family member could not be interred there, and thus knew that donation of the plot was out of the question. So, what to do with this valuable property?
It came in a flash……..memorialize Gordon, the 19 year-old seaman whose body had never come home, by placing a plaque to him on the empty plot. We had no idea how this idea would be received by the authorities at St. Clements so we sent an e-mail with a request. Lorraine responded kindly and enthusiastically, and has supported us right through out our project. Thank you, Lorraine! And thanks also to Pastor Mawejje whom we met and who also supported us in our venture.
Accordingly we ordered a plaque for Gordon and put it in place on November 12/2021. Sadly we could not pick it up until the day after Remembrance Day. Being able to place it on that day would have made it even more special and symbolic for us.
But now the plaque has been installed and Gordon, who gave his young life fighting for his country, is "back home" with his family. We hope that William can be even more "At Peace" with his son again at his side.
Story submitted by Clive Hickson, power of attorney for Doris Webb, nee Berrisford
** Footnote to this story……We were able to tell them than Gorgons name is engraved on the cenotaph on Selkirk.  Plus,  Berrisford Ave.  in Selkirk was also named after the family. They were not aware of that fact.  We also put them in touch with the Shead family in Selkirk, and they have made plans to meet!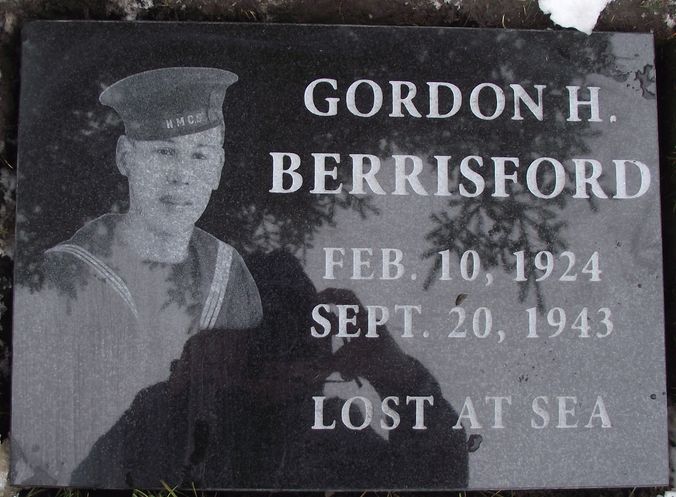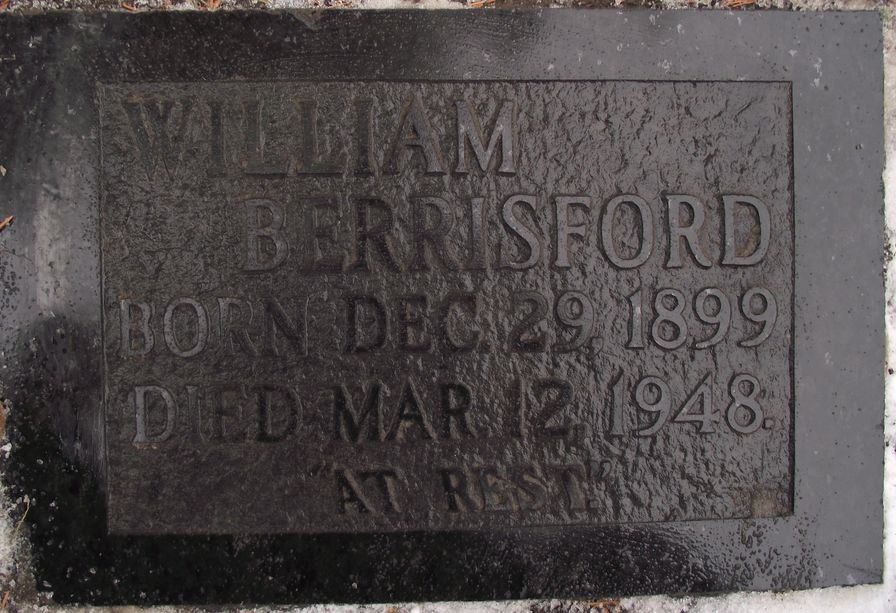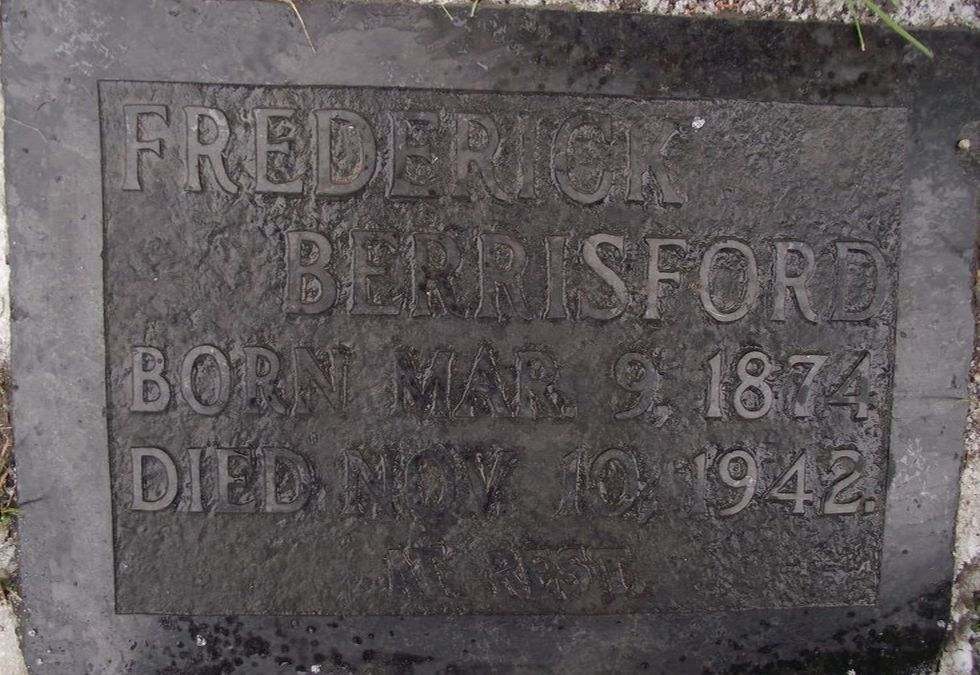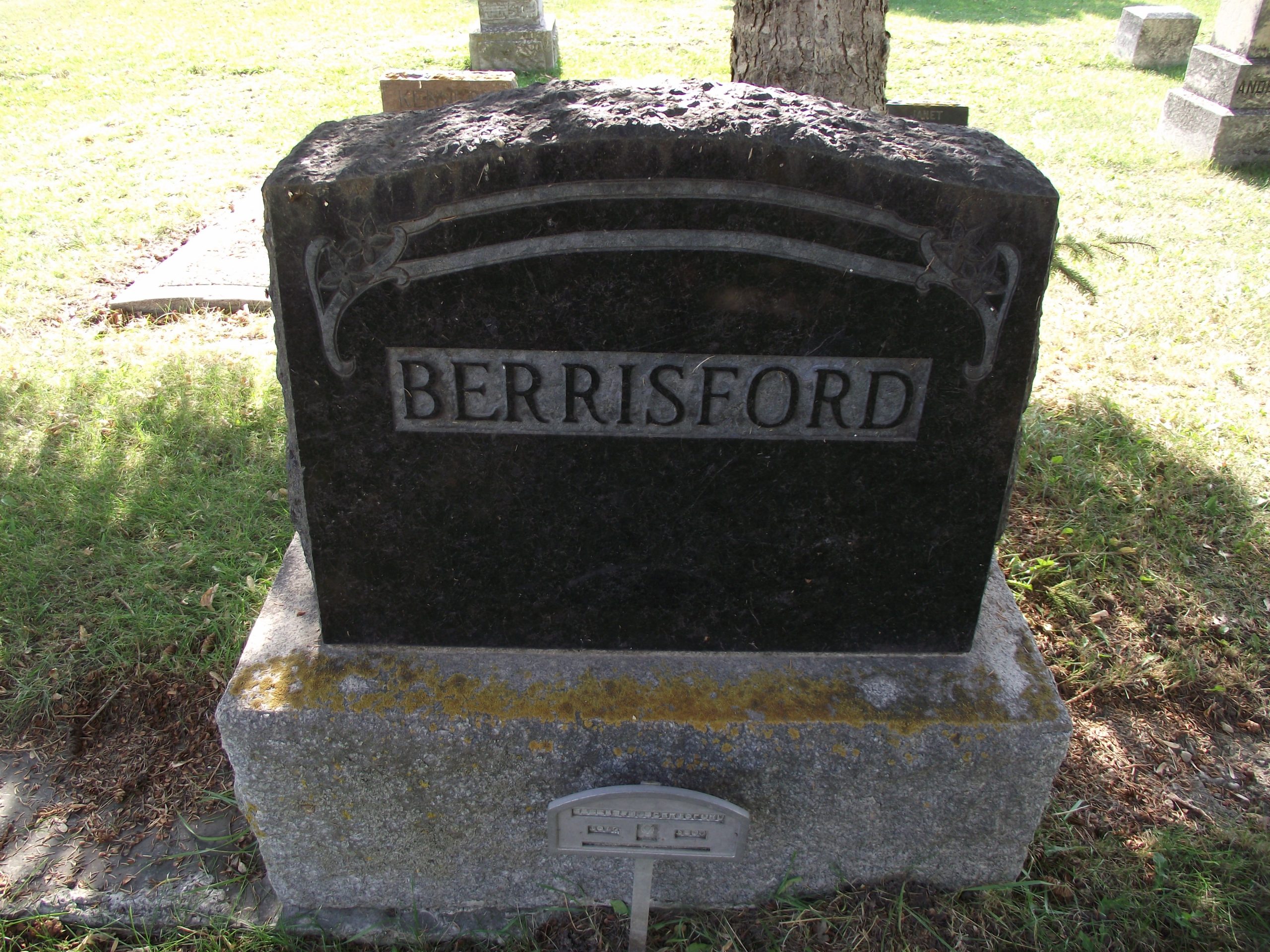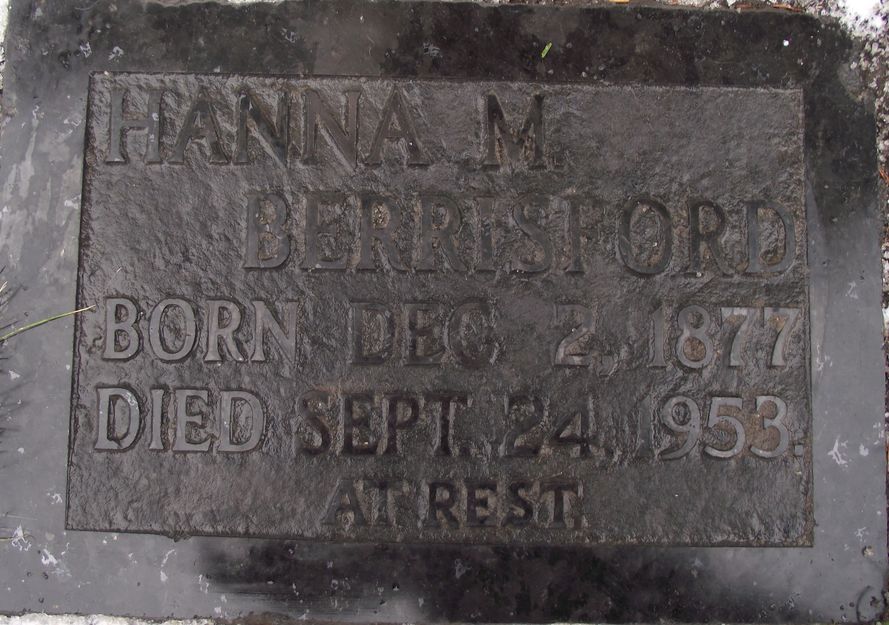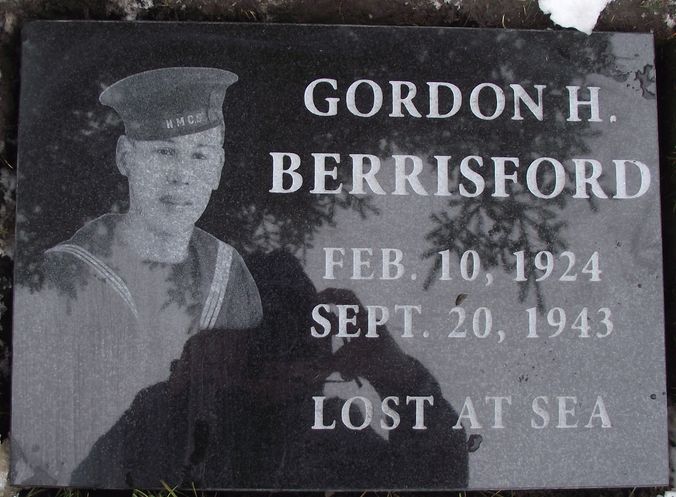 *******************************************************************************
Betty Burzuik Lee Family Memories
Our Mom, Betty Burzuik-Lee was a devoted parishioner of St. Clements Anglican Church for decades.  She brought her children to worship, Sunday School, choir & choir practice & confirmation classes.  We also enjoyed the church picnics, the many celebrations, and church outings such as going to Winnipeg to CKY -TV Station to be on the show Kids Bids; that was many years ago now but still a vivid memory. There were many pig roasts & barbecues all with our family, friends & neighbors.  One of our fondest memories of St. Clements's Church & Mom are when we attended the Christmas Eve service with her, hearing the sermon, singing the beautiful hymns, & the fellowship, but most of all sharing this beautiful moment with our Mom & Nana .
Mom was very proud when one of her children or grandchildren became as involved in the church as she was: baptized, confirmed, becoming choir and Vestry members, assisting as Server, and even when her granddaughter Karrie became a Lay Reader.  The children and grandchildren remember fondly those Sunday services sitting in the back with Big Mike Burzuik (our Dads cousin) and our Church family. Mom's heart would fill with joy when our family members chose to be married at St.Clements  Church.
The Altar Guild had a very special place in Mom's heart. She had wonderful cherished friendships with many of the members & truly enjoyed the preparing, organizing & presentations of the fabulous Teas, Anniversary Dinners & Pancake Suppers just to name a few of the fundraising events.  Mom thoroughly enjoyed being a big part of the Altar Guild & raising funds for the church.
When Mom & our dear Walter Lee became engaged to be married, they both felt that the only choice for their Wedding ceremony was St. Clements Church, with their families & church families gathered around them. Mom & Walter continued their very active church life for many more years happily together.
Both Mom & Walter are laid to rest in St. Clements's Cemetery with their loved ones that passed before them. In this peaceful & serene setting we remember all of our loved ones there & recall the many cherished memories of our family at St. Clements Church.
Mom would have been so thrilled to celebrate this 160th Anniversary , I know as we do as her family  wish all a very Happy 160th Anniversary St.Clements Church .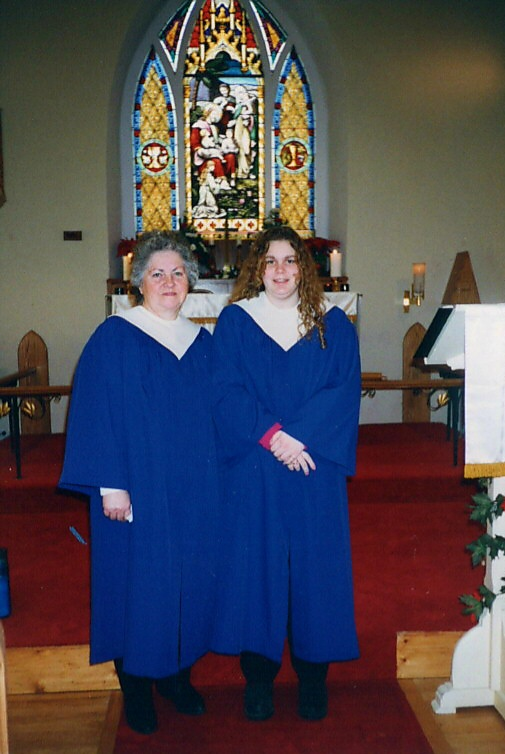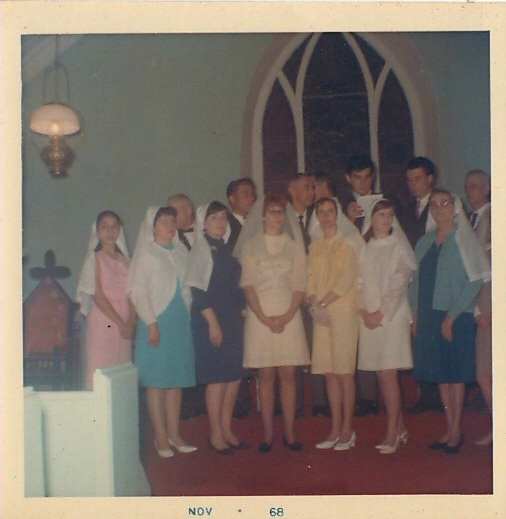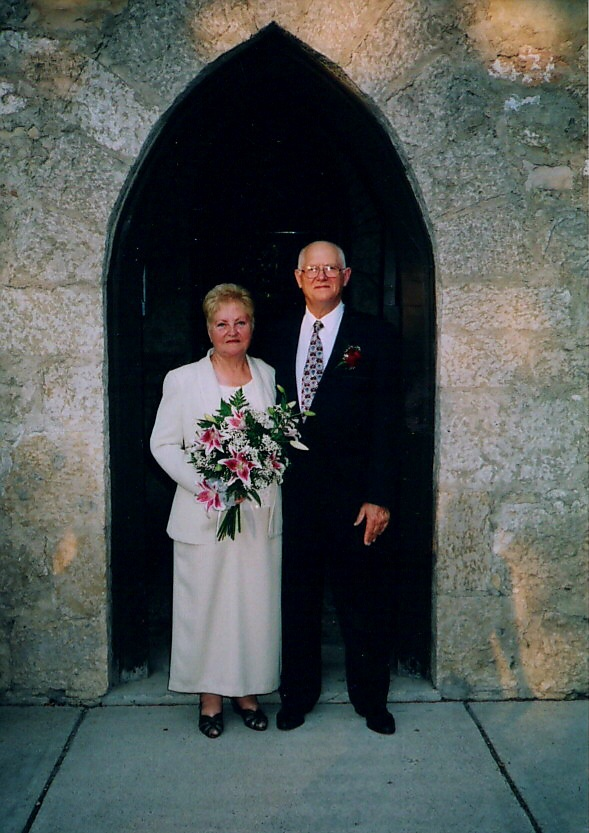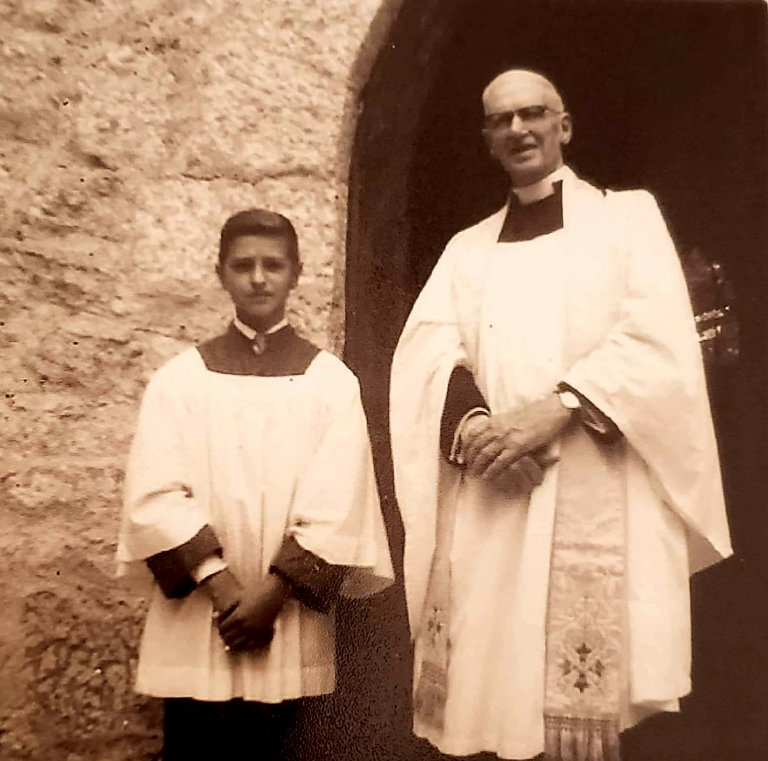 Betty & Karrie, Betty & Walter Lee on their wedding day, Betty's confirmation, Doug Burzuik & Rev Smith 1964
The Inniss Story
My husband Kenneth and I were married in St. Clements Church on July 2nd, 1964 by Reverend Nelson Smith. Our three Children, Yvonne, Robert and Ian were baptized and confirmed in the church.
Following our marriage my husband attended church regularly but I didn't become a regular member until 1974. In the intervening years I took part in the Mothers Union meetings that Rev. Patrick Phillip's wife Mae arranged. The meetings were held once a month in the Rectory. We mums brought our preschoolers to the rectory and a few of the older ladies of the church cared for them while we studied scripture, prayed, sipped tea and chatted. It was two hours without any child care responsibilities and a time to socialize with other young mothers. Each month I looked forward to these get-togethers.
The Phillips soon left and my contact with the church was limited.  Full-time shift work, family responsibilities, schooling and adding another child to our family kept me busy.
In 1974 I started a new job and encountered a co-worker who wanted to know if I was a Christian and if I attended church. A little taken aback by her questioning I admitted I was a Christian but did not attend church. She insisted that it was my responsibility as a Christian to take my children to church.  The following Monday my co-worker asked me if I had gone to church. I hadn't. The following week she asked me the same question and added that if I didn't take my children to church next  Sunday she would come and take them herself!. Out of fear of having my children abducted by my co-worker, I bundled up my three kids on Sunday and we headed for St. Clements. We arrived at the church around 10:45am and were greeted outside the church by Mr. Frank Cawson. He told us we were early and took us into the church where we settled into a pew below the pulpit. A petite older lady was playing the organ. I later learned that her name was Mrs. Sarah Campion and that she had been the organist at St. Clements for a long time. I didn't recognize anyone in the church and was unfamiliar with the order of service. We were a little anxious and not sure how this would go. The service soon started. The hymn began and the choir proceeded down the aisle toward the front of the church, followed by a young man in a flowing gold chasuble. He greeted the congregation and I realized that he was the priest. My only experience with clergy was that they were older men who wore a black cassock with a white surplus. It was the last day of the Christian year – The Reign of Christ, and all the hangings were white. I don't remember anything about the readings, the hymns or the sermon but I do remember the feeling of love and joy that filled this beautiful church. When the service ended everyone was friendly and interested in me and my children. When we reached the door the priest greeted me by name and informed me that there was a Sunday School that the kids could attend. The following Sunday I returned to St. Clements with my children and enrolled them in Sunday School while I attended church.
So, on November 24th, 1974 my faith journey at St. Clements began. Reverend Dan Ash and his wife Barbara became dear friends and it wasn't long before I became a member of vestry and was elected as a Synod delegate. I became involved in fund raisers and my children were involved in Sunday School activities.
Soon after joining the church I discovered that there was an early morning service at 7:45am that the students and staff of St. John's Boys School attended. I started to attend that service as well. Although this service was cancelled for a short time it was re-established and has continued up until the present day with a small congregation which worships at 7:30am.
During the fifty-six years that I have been associated with St. Clements my life has been filled with amazing experiences. I remember prayer groups at the home of Jean Doolan and Quiet Days at St. Benedict's. My children enjoyed camp outs in the park and Youth Group activities led by Lorraine Still. They especially remember sitting around a roaring bonfire singing songs with Jill Cooper playing her guitar. They have fond memories of the parish picnics in the park where they played "fun" games and felt a sense of community.
The children grew up and went their own way and my involvement with the church increased in the area of Worship. Although I had been reading scripture and assisting during the service for some time it wasn't until 1986 that I was granted a Lay Readers License and took on more responsibilities. A Joint Worship Committee was established with St. George, Wakefield and together we planned the worship services for both parishes. Mrs. Dawn Macfarlane was also a Lay Reader and the priests at the time occasionally trusted us to conduct the Sunday service on our own when he was away. Reverend Godfrey Mawejje encouraged us further and during his extended vacations entrusted us to conduct both the early morning service and the main service with the help of visiting clergy.
Some of my most memorable experiences as a Lay Reader were when assisting at funerals, weddings and with baptisms, particularly when I was scheduled to assist at the baptism of my own grandson.  It was a privilege to be a part of the worship team when the Bishop visited and the highlight was when The Primate of Canada, the Reverend Fred Hiltz visited in 2011 for our 150th anniversary.  Another rare experience was standing beside the Bishop when one of our clergy was inducted into our parish.  I am truly blessed to have been a part people's most sacred moments.
In more recent years I took on the leadership role of the Altar Guild and had the privilege of working with a group of wonderful ladies. Together we cared for the altar, ensuring that each week the appropriate hangings were up and that the credence table was set for communion. Thanks to Sandy Pawluk and her knowledge of liturgical linens and symbols the Altar Guild was able to acquire the beautiful hangings that are on display every Sunday. These were designed and hand made by Sandra Toyne, a fabric artist.
Over the years fund raising has been an important part of parish life and I have fond memories of planning for the Spring and Christmas Teas, making fancy sandwiches, baking for the bake sale and cooking for the various parish dinners. These were all times of great fellowship.
In conclusion, writing this article has given me an opportunity to reflect on how grateful I am for being a part of this congregation and for the amazing clergy that have shaped my faith. The church has been there for me in times of tragedy and sorrow as well as in times of joy. May we continue to love and care for each other and welcome new members as I was welcomed on that Reign of Christ Sunday in 1974.