FOOD BANK OUREACH CONTINUES
St Clements will continue our Food Bank Outreach.  To facilitate this, the church will be open from 11 a.m. to 1 p.m. every Sunday commencing April 19, 2020 for people to drop off donations to the food bank.  The Offertory plate will be at the back of the church, if you wish to leave your offertory.  Chques only, cash will not be accepted.  Social Distancing must be adhered to, and church admittance is for drop off only.  People will not be permitted to stay in the church or congregate.     The offertory plate will be monitored to alleviate your concerns.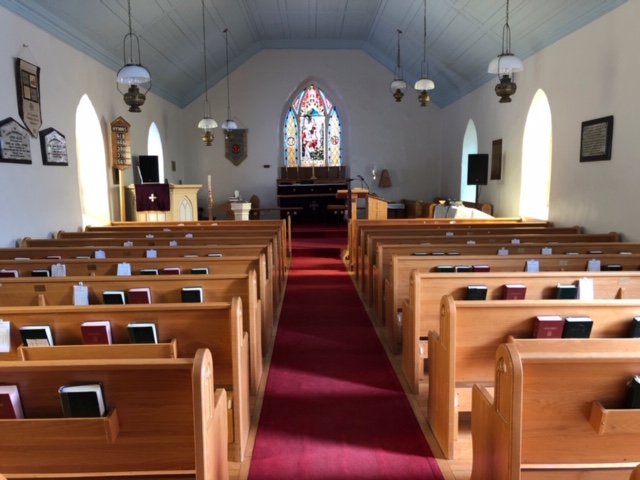 In response to the covid 19 pandemic all services and activities at St Clements Anglican Church have been cancelled until further notice. We will be staying in touch with our parishioners through telephone, Facebook, Email, Instagram and our website during this time.
Live from Anglican Centre – Worship with Bishop Geoff
Click to join https://www.twitch.tv/rupertsland
https://www.twitch.tv/rupertsland
He will go live Sunday's at 9:55 during the church closures.
Find us on Face Book St Clements Church
Or Instagram st.clementsanglicanchurch
If you have the means and would like to continue to support your church during this time, please mail your offertory to
St Clement's Anglican Church
1178 River Road
St Andrews, MB. R1A 4A1
Or you can E Transfer your donation by adding the church email address to your list of payees on your online banking    stclementsanglicanchurch@gmail.com
Let us know if you would like to add your name to our lists. Stay tuned for updates. Take each day as it comes and God Bless and Stay Healthy